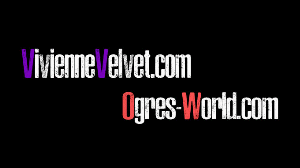 15:52 video
Every once in a while, Vivienne makes me more than a little crazy with her chatter and constantly bugging me to pay attention to her. And every once in a while, I decide I want to take a nice nap in the middle of the afternoon, but she simply won't leave me alone. So I decided that today, I was going to take a nap and she would leave me alone in peace.
She had already been dressing up, asking me what I thought of this outfit and that one, when she came out of the room wearing a hot little white lingerie combination. I knew I wasn't going to be swayed from my afternoon siesta, so I tied her to the foot of a big bed, spread her legs and tied those back as well, and then strapped her wireless vibrating wand to her, to keep her entertained. I even stuff her mouth with a blue ballgag and then cover that with microfoam, white tape. That should keep her quiet for a while.
After a while of leaving her to squirm like that, I decided I'd filmed enough of the afternoon's antics and turned off the camera. I went over to taunt my little victim and had a clever idea to make the situation more frustrating for her. So I grab the camera and flip it on again and give you guys a little something extra at the end. My poor, delicious little creature.